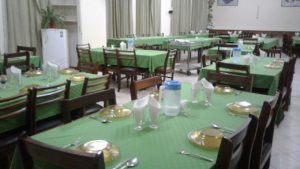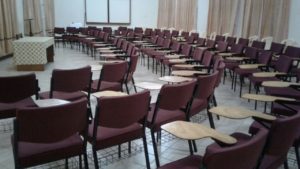 The Retreat House is situated within the grounds of the Resurrection Garden, a garden with many chapels, biblical quotations, and many works of artistic, historical, and biblical importance. These create a very conducive environment for prayer, both personal and of groups, with a possibility of getting a retreat guide.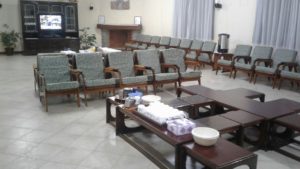 Within the Retreat House are facilities for workshops and seminars, and having access to extensive prayer sanctuary in the Resurrection Garden itself, by making arrangement with the management. It has very comfortable forty-two self-contained rooms, of which seventeen has double beds; five of this are hermitages (cottages) with possibility even of cooking for one self if one wishes to.
There are also laundry facilities, internet services, and conference halls.